Knize - Knize Ten (1924):
My bottle of Knize Ten
As I began my appreciation for different and less common perfumes and perfume notes, I stumbled upon Knize Ten. As I was just beginning to love leather notes, after breaking away from wanting to smell too generic like the regular citrus and aquatics, I smelt Knize Ten and feel in love with the scent.
The House of Knize
Knize Ten is a masculine and classy, floral-leather fragrance composed in 1924. The scent was created by Vincent Roubert for Knize, a Viennese tailor of the Royal Court. The fragrance was released to compliment the release of Knize's first ready to wear men's clothing line. Knize Ten is considered to be one of the best leather fragrances ever composed. It's rare to see fragrances from the 1920's still persisting and competing with modern day fragrances.
Presentation:
The bottle was designed by Viennese architect Adolf Loos, the number 10 symbolizes the polo game. A minimalistic and very simple yet classy design. The scent it self evokes a sense of luxury, class, and authority, like high-status gentlemen of the past who would wear suits, top hats, smokes pipes, and does hunting and polo as a sport. Knize Ten is available as toilet water ( Eau De Toilette), and comes in 30 ml, 50ml, and 125ml.
Knize Ten Bottles
The Scent:
I would describe the opening and mid of this scent as a violent, sharp and needle-like but be patient and you won't regret it.
Lemony Leather
High-Society gentleman of the past
Opens with a blast of lemony tar-like leather with subtle hints of geranium and carnation. Mid way through the wearing, the lemon and tar-like leather settles down a bit and becomes a little more powdery, lemon still sourish through. I also get stinging jabs of vetiver which is somehow not listed on fragrantica as an ingredient, but it's very visible here as my my skin does not like vetiver and always turns sour! Musk and castoreum contributes to the aroma and gives it a jagged and splintery animalic and masculine undertone. Like a powerful, wealthy man riding majestically on his horse during a polo game.
The dry-down what made me love this fragrance so much, after the harsh and throat-cutting opening and mid, the angelic, soothing, and extremely classy dry-down comes through. This is where all the good stuff has been hiding, luxurious and powdery miasma of roses, geranium, carnation, sandalwood and orange blossom, embroidering onto a layer of deep, rich, and silky masculine leather, then being stitched up by the warm and animalic fumes of amber, musk, castoreum and cedar wood.
What a wonderful scent from the House of Knize, tailor of the Royal Court, a perfect and wonderfully fitting scent to be released accompanying his first men's clothing line. A surprisingly enduring longevity for an EDT, with over 8 hours of strong noticeable silage. Wear this scent and you will sure be transported right back in time and find your self right in the middle of a high society tea party.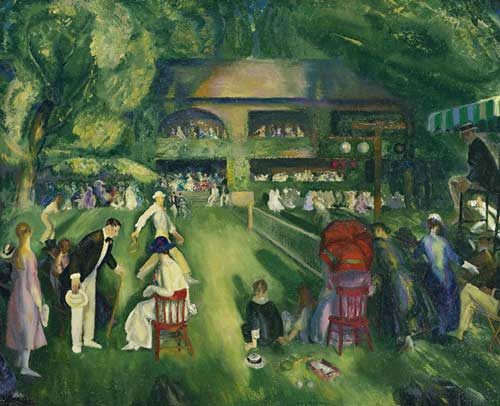 High-Society afternoon tea