Salvador Dali - Salvador Dali (1985)
My limited edition bottle of Salvador Dali for women (Fabulous no.1)
Alberto Morillas
I purchased this fragrance accidentally while on a "perfume shopping spree", I was really into collecting pretty bottles no matter how much the juice stinks during that period of time. While at a perfumery in Melbourne city, I stumbled upon a beautiful golden bottle shaped bizarrely like a nose and a lip..... I did not care what was inside, I straight away picked up the bottle and took it home with me, seeing that it was the only one left and I was in love with the design. Little did I know that this was a stronger and more concentrated limited edition of Salvador Dali by Salvador Dali - for women first released in 1985.
Salvador Dali for women was composed by Alberto Morillas in 1985. It is a warm, spicy, classic style floral fragrance for sophisticated and classy women. You can tell that I do love Salvador Dali since this is the second review in a row I am doing on this brand. I kinda am an odd ball just like Salvador him self.
Presentation:
Classic Packaging
Normal editions comes presented in an artistically sculptured frosted-glass bottle shaped like a 3D symmetrical lip with a 3D nose as a bottle cap. Very creative, a piece of art which can be kept long after the perfume is used up. The lip and nose bottle/bottle caps are a signature of Salvador Dali, he had released various other perfumes contained within his signature lip flacon.
My edition was a limited one, everything is the same as the regular edition except this version is coated in a fabulous, glossy coat of luxury-inducing gold......Sooooo pretty! As pictured above.
The Scent:
Salvador Dali for women opens very floral and soapy in the style of Arpege. Opens with lily, tuburose, lily of the valley, and faint whispers of narcissus, I am surprised aldehyde isn't listed as a note on fragrantica because it sure does smell quite aldehydic.
A Sunny, spring day
Lily growing in the garden
It was a sunny Sunday in spring, you had just awaken for the most comfortable rest after being sleep deprived for the entire week due to work. You walked into the back garden to stretch and filled your lungs with crisp and green spring air. The flowers you've planted before the harsh winter are now blooming gloriously. Suddenly you feel some inconsistent gusts of spring breeze sweeping pass your flower garden, you shiver for a moment and then your nose detected a marvelous smell. Impressive fumes of lily filled your nostrils and gave you an invigorating burst of life and freshness, spring is greeting you, you are now fully awake and now noticed that the gust also carried with it muffled concoctions of narcissus, lily of the valley and tuburose infused together superbly.
Mid way through the application the floral scent becomes warm-spicy and slightly gourmand, dominated by narcissus while the opening floral notes still persists.
Narcissus - one of the prominent smell of this scent along with Lily
It's now late morning and you are doing some weeding in your narcissus patch, the sun is fully up, warming up the atmosphere. The radiating warmth of the sun intensified the aromas of flowers surrounding you, lily of the valley, lily, and tuberose compounded together smoothly and effortlessly.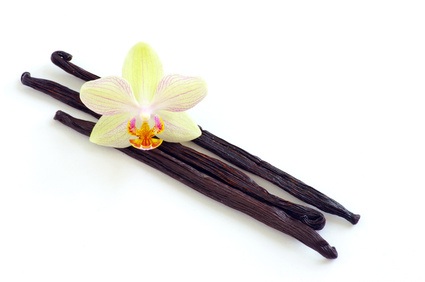 Vanilla peeks thorough, mid-way.
The warm-spicy aura of narcissus was especially fierce, since you are closest to it. You can now smell a silage of ambery-vanilla in the air, you look around and noticed that
Mrs.Smith from 2 houses away is baking her famous spiced vanilla slices....AGAIN, you don't mind though, she always shares them with everyone on the street. The trail of vanilla and amber blended together magnificently with the narcissus in front of you as well as weaker miasma of lily, lily of the valley, and tuburose.
Tuberose, another important ingredient
Field of spicy-sweet Narcissus.
Towards the end of the perfume's life, about 8 hours, the warm-spiciness of narcissus is now at peace. The blended conglomeration of lily, tuburose, and lily of the valley still persisted and continued to be the main component of the scent throughout.
The scent overall became a tad bit sweeter, but still undoubtedly a classic-style floral scent, but now with vanilla, amber, and musk intensified. I guess this is when Mrs.Smith finished her baking and is now standing behind you with a tray of her spiced vanilla slices, you don't notice her yet since you are so determined to finish weeding as quick as possible. All you noticed was the scent surrounding you, how the floral had gotten a tiny bit sweeter and more delicious.
Something Eva Gabor would wear
Lasts a long time however after about 4 hours, it sits close to the skin. A fantastic and very feminine floral scent, I would it if my girlfriend or wife smelt like this. Salvador
Dali fragrances are quite affordable so you would not need to sell your car for this.
I recommend it, especially for more mature women over 30, I can totally imagine old school Hollywood actresses wearing this one.
If you like this you may also like Diorissimo by Dior, Arpege by Lanvin, Chanel No.5, Chanel No.22, Blue Grass by Elizabeth Arden, and White Diamonds by Elizabeth Taylor.