The Liebster Award:
I had no idea what this award was when I was nominated, but after some research I found out that the Liebster award is basically a way for bloggers to connect. It's a nice way to get to know one another and discover new blogs/bloggers that may interest you. I've been nominated by Noemi from Italy, she runs a fashion/style blog called "http://www.webelieveinstyle.net". We first met on instagram, she is very lovely, lots of fun to talk to, and of course has great taste!
The rules of the Liebster award are:
• You must answer all the questions that are given to you.
• Must link back to the person that nominated you.
• Nominate 11 bloggers who have less than 200 followers.
• Provide the nominees with 11 questions of your choice.
• Must inform nominees of your nomination.
• Provide nominees with a link to your post for more info.
Answers to the Questions I was Asked:
1. Who's your favorite blogger and why?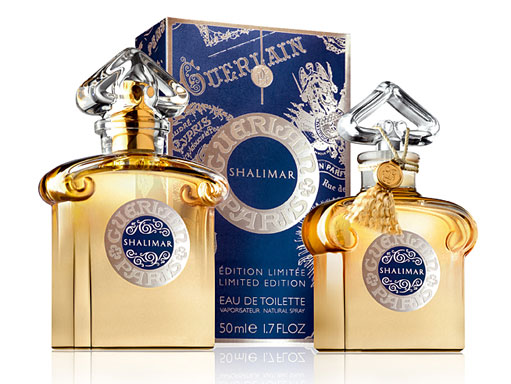 The purchase that formed our friendship
"Shalimar Yellow Gold Edition"
I love a lot of blogs and I am a fan of many .... so it is extremely difficult for me to pick a favourite. However if I had to choose 1, I would pick "Sorcery of Scent". I first stumbled upon this fantastic blog while doing some research on vintage Guerlains, I also bought an item from Dimitri, the owner of the blog, on eBay without even realizing it was him! Long story short, we ended up talking a bit and found out we have so many things in common like how we used to live on the same street, we both love vintage perfumes and went to the same school etc and became good friends after that. He is also one of my inspirations for starting out my own perfume blog, I just admire his style of writing and the images he uses.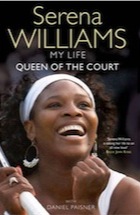 Serena Williams Book
2. What's your favorite book?
Well....reading ....I have to admit I am not a big fan of reading because I can't seem to sit still for too long without getting bored! I do love reading autobiographies about the people I admire/ inspires me like Coco Chanel, Alexander McQueen, Serena Williams, and John Galliano etc. I also love reading picture/fact books like "The Guinness World Records" and books about perfumes.There was also a fictional book which I really loved and made me nostalgic everything I think about it, however I unfortunately forgotten it's name!
3. If you could live in the past, just for one week, which historic period would you choose?
Please take me there right now!
Would I get to choose who I am? I have always fantasied about the idea of living as a rich aristocrat in the Victorian era ....All those vintage items for me to buy! The architecture, the atmosphere, the people in fancy dresses! I do feel I was born in the wrong period to be honest, sometimes. I have always enjoyed doing things the traditional way ....for example, I am not a fan of the internet and how everything these days involves something "online", I prefer Victorian architecture, I prefer vintage items over new ones, I just love everything vintage! I do have to admit tho, living in the modern world does have many benefits such as supermarkets and the various different products, better health care, better hygiene, faster transportation, being more well informed though news and the internet, and being able to get things done faster due to technology.
4. Who's your favorite designer?
Mr Versace
I'm glad you asked. My favourite fashion designer is Gianni Versace, I just love his style so much. Even though I would never dare wear some of his crazy and avant-garde designs, I feel that if I am a fashion designer my designs would turn out very similar to his. Lots of colours, lots of accessories, lots of elaborate patterns, striking and daring designs, did I mention I am madly obsessed about his Medusa head logo? To me it is the BEST logo ever created. It's also worth mentioning that my other favourite designers are John Galliano, Alexander McQueen, and Coco Chanel. All of them, except Chanel, has very eccentric and bold yet classy designs, I think you see a common trend haha!
5. If you could have one accessory, whatever the price is, what would it be?
Oh gosh this may be a long answer with lots of options from me...I guess if I am allowed to resell it, I would pick a super super expensive item of some sort and then resell it, the use the money to buy my self a nice house etc. Cus I'd rather have a nice mansion y'all!
However not to ruin the game! .... I will assume that it cannot be resold and it's mine to keep and not to be given away. This is so tough!, I would probably pick either one of those mega expensive limited edition Guerlain perfumes.....but I don't think perfumes are considered as "accessories". At this point in time I would pick either a nice Stefano Ricci man bag or this beautiful

Lanvin Arpege perfume bottle minaudiere I've been drooling over.
6. The three make up (or beauty) products you can't live without.
I am a guy so I have no idea about make up products. I would move this over to my manly vanity products instead....so I would pick:
1. My perfumes! In particularly Chanel No.5
2. Dental Floss! I cannot and I refuse to sleep if I don't floss my teeth..I am obsessed with having squaky teeth, can't stand that sandy feeling.
3. Facial moisturizer I guess?! I have pretty dry skin and gets flaky if I don't moisturize. Currently I am using Smooth E. Planning on getting the Chanel Hydra Creme after I run out of my current moisturizer.
7. If you could spend one day with one celebrity or artist, writer, designer, who would you choose?
Coco Chanel
Dead or alive? you did not mention. I would love to spend some time with Mademoiselle Chanel, helping her with her designs and perfume creations! I have always admired her and been captivated by her strong-willed character, plus I would love to go live with her in her apartment in that period and see what it's like even if it's just for a day. Haha and I will also assume that she will understand English because I don't speak French!!
8. What's your favorite city?
Paris! I visited Paris for the first time ever earlier this year and I wished I didn't have to leave. That city is BEAUTIFUL! Amazing architecture, numerous luxury designer boutiques, amazing atmosphere! Even thought it was quite cold and I hate the cold, I am willing to tolerate it just to be able to live in such a gorgeous city. Time for me to learn French and find a job in Paris!
9. Who's your fashion icon (if you have one)?
Tom Ford
This sounds similar to question 4...However I guess fashion icon means anyone that I admire to style of? I'm not really the one to accessorize nor do I dare to wear those loud clothing. I really admire Tom Ford and the way he represents himself, always clean and suited up! Simplistic and classy!
10. What's your favorite music?
Please don't laugh but my favourite song is My Neck My Back by Khia....when I'm happy, and my favourite artist is Britney Spears. Another notable mention is Why can't this night go on forever by Journey, this is my favourite song when I'm feeling nostalgic and a bit down.
11. Define yourself using three words.
Artistic, Organized, Friendly