Perfume Shopping in Melbourne Vs. Online:
Most of us definitely have to limit our selves to how much we spend, especially on non-essential luxuries such as fragrances, so I thought I'd do a post on perfume shopping. This is a guide on what you should buy online Vs what you should buy at department stores and boutiques.
Bourke St, Melbourne
Benefits of buying online is definitely the discounted pricing and the up-lifting jolly feeling you get when you receive a parcel at your door step. The down side is not being able to smell the scent and try it on before you buy, you don't get the "retail experience", the risk of the item getting damaged, and the risk of getting a fake perfume.
The advantages of buying from department stores or perfumeries, one the main outright advantage is the fact that you can test the fragrance out before purchasing, plus the fact that you are guaranteed to receive an authentic product and great customer service (most of the time). The disadvantage of buying from department stores are the super high pricing you have to pay, especially in Australia (one of the most expensive places to buy perfumes).
Now, I will be giving you a list of what products I think are "worth it" to purchase from department stores and boutiques. (Currency = $ AUD)
Armani Prive :
Armani Counter
This private collection line from Armani, includes some nice scents...however I am hardly impressed or "wowed" by any of them, they seem to lack longevity and silage on my skin. The cost in Australia at Myer and David Jones are currently $130 for Eau De Toilette (clear bottles), $180 for Eau De Parfum (Black bottle/ non-gold lid), and $230 for Eau De Parfum Intense (Black bottle with Gold lid). This was a $30 price increase from 2013, so if you are a fan, perhaps it's a good time to purchase before the possible price raise next year! Also the main reason for purchasing this at the store is because it's rarely on eBay and never on discounted perfume websites. Sometimes pops up online at a price much more expensive than at the store.
Chanel Les Exclusifs :
Chanel Les Exclusifs
Probably my favourite exclusive/private collection line along with Tom Ford. Chanel tightly regulates their products and are one of the most "faked/counterfeited" brand. Chanel Les Exclusifs fragrances can be found on eBay, however much more expensive than at the store and also could be fake. Used bottle do pop up occasionally, but you will not know it's origin or history so the risk is up to you. Currently available on in Chanel boutiques and Chanel cosmetic boutiques for the price of $220 for 75ml EDT, and $350 for 200ml EDT. They do cost an exorbitant sum of money though, but what you pay for is what you get. Pure class and luxury.....and CHANEL!
Chanel and Dior Fragrances:
Dior Counter
For those, like me, who are paranoid about getting fake fragrances.....especially from these two most counterfeited brand.....I would recommend going to the store and getting Dior and Chanel fragrances instead of buying online. Just for your peace of mind.
Surprisingly,
some reputable sellers who I do trust sells some of these scents at a higher price than at the store. For example, reputable online perfume website "feelingsexy.com.au",sells 50ml of Chanel Egoiste Platnium for $110, while you can buy them at a Chanel counter for $90.
Yves Saint Laurant - Oriental Collection:
YSL- Oriental Collection
Recently just became available in Melbourne!! Also currently much cheaper than else where... I was in England earlier and these beauties (80ml EDP) costs 180 Pounds at Harrods, while they cost $180 AUD at David Jones.....The sales assistant told me that she honestly think there might be a possible mistake...I will have to save up for a bottle soon! These are rarely online, and if they are on, they are either gone in a heart beat or up for grabs for an excessive sum of money.
Prada Private Collection :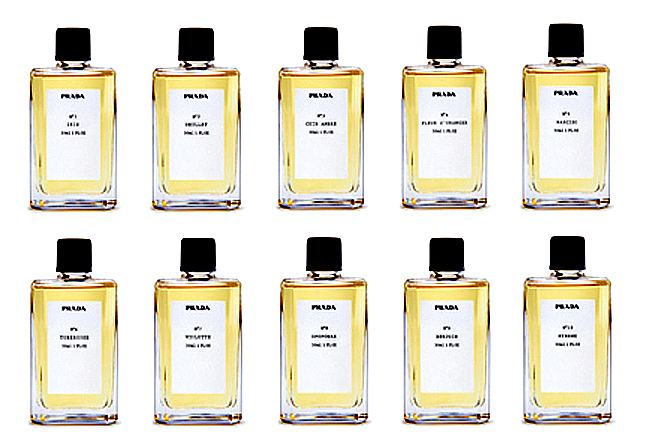 Prada Collection
We are lucky enough to have this elusive line of private collection available to us in Melbourne for a moderately expensive-ish.....price of $174 for 30ml pure parfum. These are very rare online and I'm not sure if it will be genuine either. Some of these scents are quite nice, however some failed to impress me.....Its pure parfum in concentration but a majority of these lasted only a short while on my skin with very minimal silage...I am now regretting purchasing my bottle of Cuir Styrax....oh well.
Hugo Boss - The Collection:
Hugo Boss - The Collection
Another relatively hidden collection .... I never saw these online nor is it talked about much within the fragrance world, however we are lucky enough to have it in Melbourne. This collection contains some very great quality fragrances with excellent longevity and silage, I will be purchasing a bottle from this line when I am more financially prepared. It is currently available at the Hugo Boss boutique at Crown Melbourne for the price of $180 EDP.
Oscar De La Renta - Essential Luxury Collection: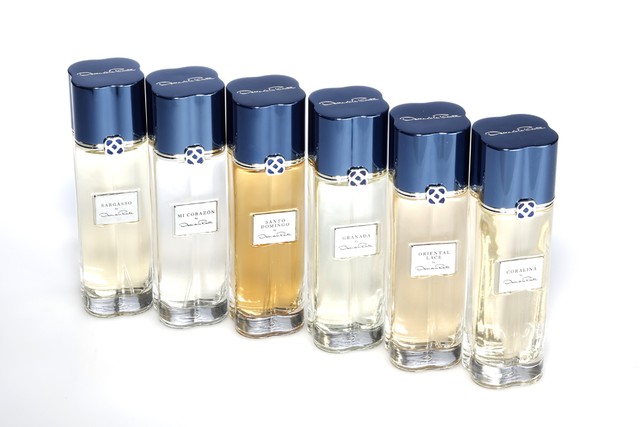 The Essential Luxury Collection
Hmm.....why are these absolute gems so unpopular? I have not seen anybody talk about this before nor can I find it online... The scents in this line are pure quality, notably "Oriental Lace"...a favourite of mine, excellent longevity and lasted a whole month on my jacket! It is hidden away in a tiny section of a shelf at Melbourne City's David Jones for the price of $165 - 100ml EDP. I will be purchasing a bottle of Oriental Lace as soon as I can...It's a must have! A very underrated collection.
Frederic Malle Fragrances:
Malle Counter
Currently I am struggling to find these online, even Luckyscent doesn't stock them. So currently the only place I can think of is Mecca Cosmetica inside of Myer Melbourne CBD. The prices of these scents do vary, but do lie within the $150-$400 range, depending on size and the scent you select. I am impressed by this collection and charmed by the quality it delivers.
Chemists and Drug stores:
Sometimes you can find some fragrances for an absolutely ridiculous price here......ridiculous as in "WOW SO CHEAP!".... Keep a look out and do compare the prices with eBay to make sure you get the best deal. For example I once found a bottle of Guerlain - Samsara 100ml EDP for only $50! Some of these prices are crazy and are definitely worth it. You will also be getting an authentic product.
Stefano Ricci Fragrances:
Would you pay $700 for this?
This is a luxury Italian brand, his fragrances are hardly known at all and they do cost you a kidney or two...maybe an arm and a leg as well. I guess this is not worth it....however I will list it here because you are guaranteed to never being to purchase these online. Currently the only place that I know you can purchase it from in Melbourne is at Harrolds on Collins St and Crown. His fragrances are super luxuriously presented in a custom made super soft and luxurious leather case....some of his scents are not very unique but do posses quality. Now for the price.....*drum rolls*......$690 - $800. Depending on what scent you get. To be honest...unless I won the lottery or become a retired millionaire...I would rather spend my money getting a few bottles of other fragrances.
Guerlain - L'Art et la Matiere:
In Melbourne we don't have the Les Parisiennes line unfortunately....but we do have the L'Art et la Matiere line available. This whole line does not fail to impress, quality and longevity through and through + uniqueness. These do pop up on eBay as used bottles but very rarely. Currently it is available at the Guerlain counter at Myer Melbourne CBD for $290 - 75ml EDP. It is quite expensive...so if you can afford it then definitely go for it. Highly recommended.
Jean Patou - Collection Heritage:
Has some lovely scents, "Chaldee" in particular.....amazing floral with an animalic hint. Retails at David Jones for $250-$280 - 100ml Eau De Parfum. The other two scents in this line is a bit "boring"and nothing to be wowed about and definitely nothing to be spending $250+ on in my opinion.
This is all I can think of for now....So if I stumble upon any other discoveries that will help you make decisions on your next purchases I will add it onto this list. I hope this guide will help some of you bargain hunters like me!