Top 3 Favourite Perfumes: Cuir De Russie / Russia Leather By Chanel (1927)
My vintage bottle of Russia Leather Parfum from the 1950's
I have never smelt a scent that exudes so much class and sophistication! This has got to be one of the most elegant scent I've ever sniffed.....so far. However the reason why it was created was quite the contrary to my impressions. This is clearly visible when I am sniffing the vintage version compared to today's "Les Exclusifs" version....more on that later.
Inspiration and Name:
Grand Duke Dimitri Paylovich
Cuir de Russie which translates into Russian Leather in English is a floral-leather fragrance composed by Ernest Beaux and launched in the year 1927. In the USA, Cuir de Russie was called "Russia Leather" sometimes instead, hence the two different names.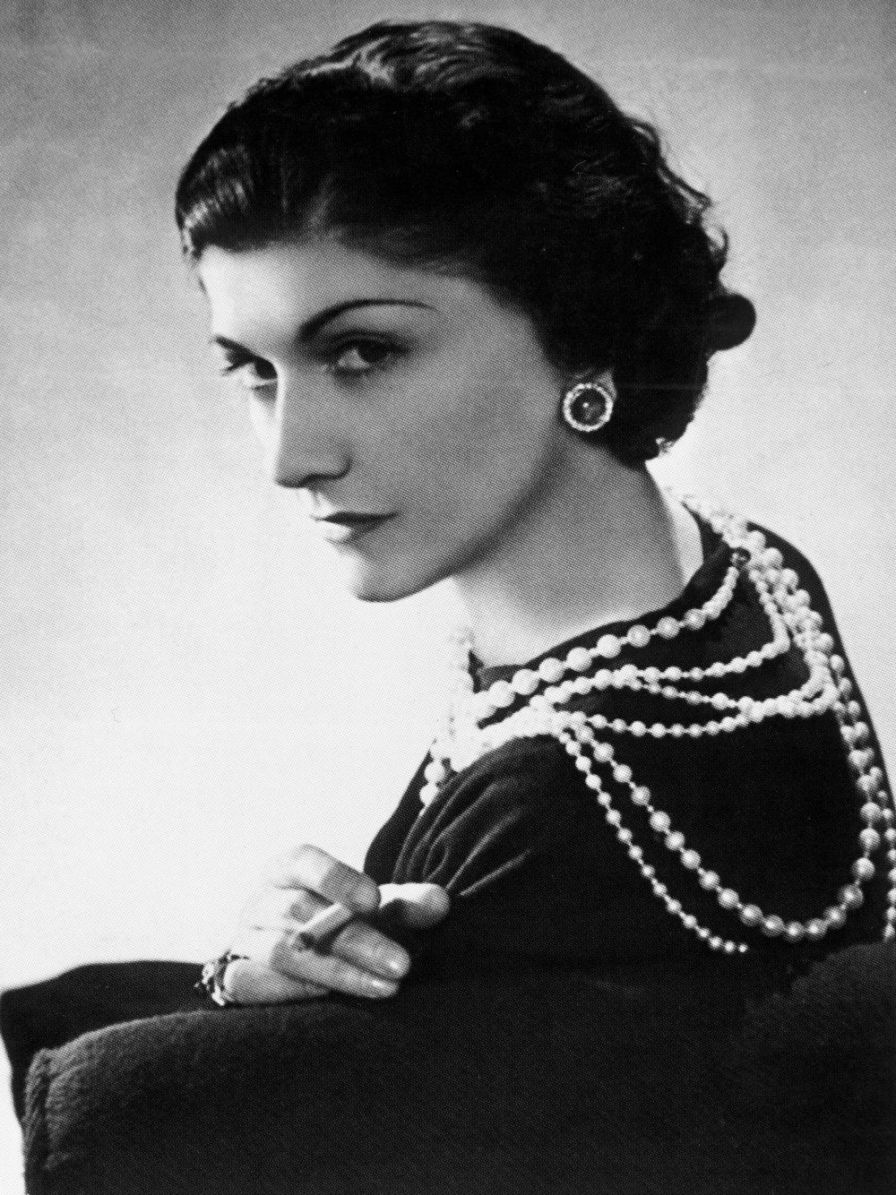 Chanel a powerful woman,
and a smoker with
a strong personality
The inspiration which gave birth to the scent came from Chanel's romantic relationship with the Grand Duke Dimitri Paylovich of Russia who is the cousin of Tsar Nicholas the second. The scent bears a dark, animalic, musty, floral-leather aroma with jasmine, leather, ylang-ylang, iris, and civet being the dominant ingredients. The leather smell was inspired by boots of Russian Soldiers tanned by Birch Bark, which gave it a smoky, leathery, and animalic smell. Cuir de Russie was considered a shocking fragrance when first released with the intended audience being women with strong, fearless, and daring personalities who also smokes cigarettes in public with NO SHAME.
Chanel -A feminist, a woman, an Icon.
Woman smoking in public
Chanel who was considered a feminist her self was all of this, while it was scandalous for women to smoke in public at the time.
Chanel's release of Cuir de Russie does in a way send a message of encouragement and approval for women that it was fine to do what they pleased with no fear or shame.
Justine Picardie, Chanel's biographer said that Cuir de Russie was the "Bottled essence of Coco's romance with the Grand duke, his leather boots and her floral essences intertwined".
Bottle:
Available in Parfum, Eau de toilette, and Eau de Cologne. Cuir de Russie as of present are only available in Chanel boutiques as part of the "Le Exclusifs" line the Eau De Toilette has been discontinued. Comes in signature Chanel simple square/rectangular bottles.
My Les Exclusifs bottle purchased in Paris, 2013
The Scent:
Impressions: Left is the vintage and right is the modern version
I own 15ml of Cuir de Russie in the vintage pure parfum version as well as 200ml of the modern day Les Exclusif Eau de Toilette version which I bough in Paris in 2013. To compare the two scents would be like comparing night a day, or comparing two different persons.
The vintage version is by far way more animalic and dirty with natural civet, leather, and animal ingredients utilized in high proportions the scent also lasts a lot longer.
wild woman!
The modern version is lighter, more floral, more sophisticated and refined, less animalic and skanky/dirty. It's like comparing a woman with a strong, daring, fearless personality who smokes in public, goes out at night, wears whatever she wants, and does whatever she wants whenever she pleases.........comparing that to a beautiful and polite woman, a classy lady, she is soft spoken, wears designer dresses, and leads a life of strict regime on a tight schedule. Skanky, wild, sexy, and animalic VS Classy, refined, and sophisticated. That would be how I would compare the two. However I LOVE BOTH versions!!
Modern Eau De Toilette:
Jasmine - dominant in the EDT
Leather notes of the EDT are suede-like
Modern EDT starts off on my skin as a blast of rich, buttery, silky smooth and velvety jasmine and suede-like leather.... no longer the dirty birch tar leather boots of the vintage. Not a bad thing, makes this scent more formal and appealing to the current modern day market I suppose.
After about 30 minutes the jasmine fades slightly along with the suede-like leather becoming dirtier and more animalic, the iris now becomes prominent and gives the scent a powdery touch. Bad girl might just be back here. Towards the end, no the bad girl does not come back, she was close to it though, the scent remains similar but becomes sweeter as vanilla, musk, rose and vetiver shines through whilst the iris and leather still lingering there. Lasts about 6-7 hours on my skin which is not bad for an EDT, the scent is amazing even though I love the dirtiness of the vintage version equally as much. It does stay close to the skin and does not offend or linger too far so I'd say you won't be offending or annoying anyone but you will still be noticed. Highly recommended, but warning it does cost a kidney or two!!
Currently Cuir de Russie can only be obtained from Chanel boutiques as part of the Les Exclusifs de Chanel line
Vintage Parfum:

Notice the dark intense colour
An advert of Cuir De Russie
Starts off very animalic, dirty, dense, dark, rich, and intense with hints of jasmine and iris screaming "help me!"detected. So wild and outrageous you just can't help but to appreciate it! 45 minutes into the application the civet and leather starts to calm down a bit and became less sharp to the nose as the powderiness and sweetness of jasmine, iris and rose shines in the heart. 9 hours later and still going strong, the scent becomes slightly less wild, animalic and floral as the top and middle notes fades and becomes powdery and a touch sweeter. This is when vetiver, tobacco, and vanilla can be detected and it smells so beautiful and sexy, this scent in the vintage version is just super sexy! that's all I can say. Highly recommended, you can occasionally find some on EBay for a good price so keep a look out.